"At Your Service"

Our office in the Warrenton Historic District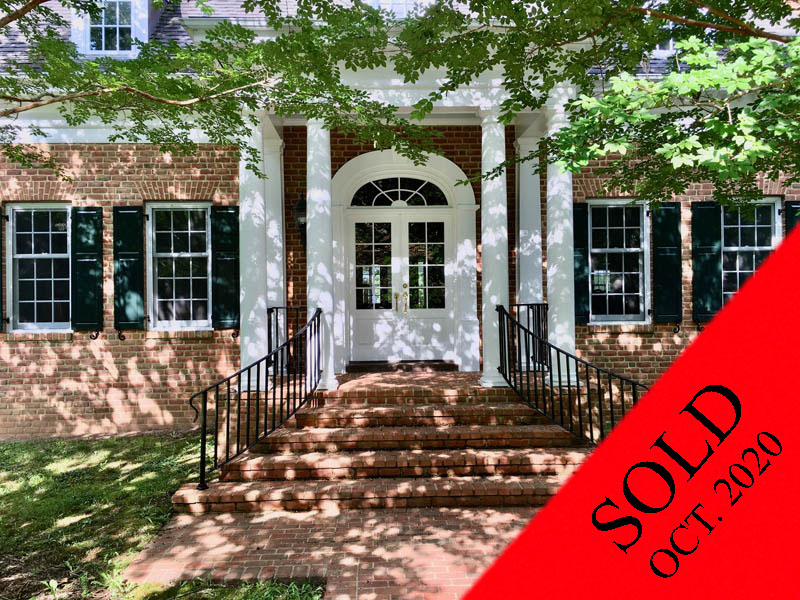 Stately all brick country house

Adorable C. 1840 cottage
- REAL ESTATE SUCCESS STARTS HERE -
Why list with Allen Real Estate?
70 years of local real estate experience - we know the roads, we know the properties, we know the people, we even know many of the dogs and horses! We know how to market your property because we are probably already familiar with it and if you are looking to buy and the perfect property eludes you, chances are excellent that we can find it for you.
Real Estate ownership remains as popular as ever.
We have weathered good times and bad and understand the indicators of both. Navigating the best course to success takes experience and an unsurpassed work ethic. Together -we can get there.
~ Experience...Experience...Experience...Now More Than Ever ~
When you list with Allen Real Estate you get three for the price of one. Joe and Tray work as a team handling the listing, selling, advertising and negotiations. Our experience means we rarely lose a transaction.
Joe and Tray Allen - both graduates of the Realtor Institute, licensed real estate brokers and graduates of the Pamplin School of Business at Va. Tech and 70 years in real estate combined.

Melinda Ondrus - our licensed listing coordinator and web designer with 25+ years experience in real estate.

An established firm with an excellent reputation.

One of the few firms capable of handling properties in every price range - with sales from $189,000 to $10,500,000.

Nearly $195,000,000 in closed transactions since 2010.

An impressive list of promotional tools that we use to create a marketing plan tailor-made to suit your property.

Numerous professional designations.

Ongoing track record of community involvement including sitting on numerous boards of charitable organizations.
A real estate firm should be part of your

WEALTH MANAGEMENT TEAM
We offer what we think are the finest credentials available...education, experience and a healthy sales track record. Financial advisors oversee your 401k, certified accountants your tax situation, lawyers your legal interests...you should include a strong real estate firm in your financial picture. In this market you need the best experience available on your side of the table - This is big business - let's get it right.